Herb Holden Trucking, Inc. has built a One-Stop Construction Stop for Homeowners and Contractors alike! Our goal is to provide our customers with convenient access for all their earth construction needs. Come in during our regular business hours to dispose of or pickup earth materials for your next building project.

---
Dispose Earth Materials
We accept all forms of asphalt, concrete, brick and clean fill at our Contractor Yard in East Windsor. Dispose yourself or contact us for delivery options.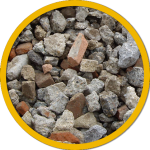 Concrete Disposal
<10 tons $45/Load
>10 tons $7.00/Ton
*Rebar is OK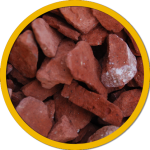 Brick Disposal
<10 tons $45.00/Load
>10 tons $15.00/Ton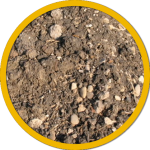 Clean Fill Disposal
<10 tons $45/Load
>10 tons $6.50/Ton
*We cannot accept wood or debris

Facility Hours:
Monday thru Friday 7:30 – 4:00
Saturdays 8:00 – Noon
Facility Location:
31 Apothecaries Hall Rd
Broad Brook, CT 06016

---
In-Stock Materials Available for Pickup
Processed Aggregate
Stone
Landscape Materials
---
Order Online
Why wait? We now offer our customers a convenient way to place an order with our sales team by ordering online.
Here's how it works:
Fill out the form provided below, indicating the material your interested in, how much you need to purchase and where you need it delivered to.
If you agree with the price we can deliver it for, hit the submit button
A sales representative will be in contact with you within 24 hours to finalize the delivery and collect your form of payment

*Note – If you need multiple products, you'll have to complete the form for each item requested
---